Tipped to be one of the Middle East's most cosmopolitan corners Dubai is a city brimming with possibilities especially when it comes to night time distractions. Coming to life once the sun goes down Dubai is a hot pick venue for discerning travellers in search of eclectic and diverse nocturnal experiences as this city lined with trendy bars, pumping nightclubs and a plethora of intriguing dining experiences offers up a different side of the Middle East that is a world unto itself.
As the hot weather conditions and desert climate prevents most residents and expats from leaving their air-conditioned living spaces it is around 9pm that one sees an influx of people crowding in street food hubs or going out about the town. Dubai's party districts are of course concentrated around its major hotels with businesses capitalizing on foreign clientele in search of clubs, bars and other distractions. New Dubai's Al Barsha district and Jumeirah are hot pick venues preferred by seasoned visitors while Old Dubai's party headquarters are Bur Dubai and the Deira area. The Karama district, Al Rigga district and Oud Metha are equally popular with locals and frequent visitors.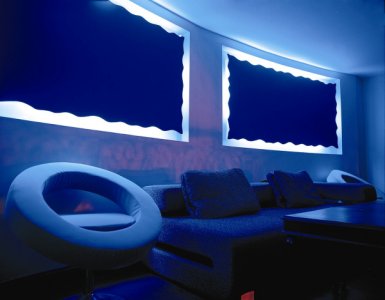 Bars on the other hand are found parallel to the Dubai Creek where the famous Aviation Club is the premier Irish pub on-site. Over forty different types of bars are found at the Dubai Marina complex which is also home to the global phenomenon Buddha Bar. Great restaurants and lounges are also omnipresent in this complex with The Madinat Jumeirah complex's Trilogy serving as its best nightclub.
Bur Dubai's favorite night hotspots include the Bollywood Bar, and the decidedly American Goodfellas Bar. The Chill Rooftop Club is one of its hottest clubs in the area whereas Deira is also home to a variety of diverse origin nightclubs such as the Arabic Nightclub, Iranian nightclub Al Zumorrof and other venues of Bengali, Indian and Filipino origins.  The Al Mushref Bar is a must-try Deira staple while the Moroccan themed Kasbah Nightclub in Jumeirah is also one of the country's best discos.
Those in the mood for night time events with a cultural twist can head down to Dubai's French or British cultural centres or simply head down to Festival City for an evening of music courtesy of the Dubai Philharmonic Orchestra. The Madinat Theatre will also have ballet recitals and other performance art showcases that cater to an eclectic audience.
Travellers in search of luxury Middle East hotels should look no further than the Millennium & Copthorne Hotels Middle East for all their accommodation needs. Offering guests breathtaking hideaways in desert oases the UAE hotels under the Millennium & Copthorne brand are some of the finest rests in the region.